Wedding Favors
Edible favors have always been our favorite to receive (sorry, monogrammed coasters). We can guarantee that our sweets will have guests enjoying favors before dinner is served, and woe betide those guests who leave their tables for too long!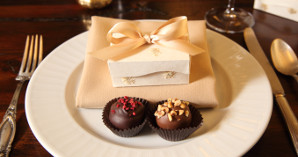 Our boxes can be customized to your liking, with monograms, images, or colors. Bows are hand-tied double faced satin, and all treats are made with tender loving care. Custom stickers are available for bagged favors.
Favor Pricing:
1pc Truffle box: $5
2pc Truffle box: $8
4pc Truffle box: $14
4pc Caramel box: $6
2pc Fleur de Sel Caramel box $5
2pc Marshmallow bag: $3
Caramel apple in cello w/ bow: $10
Add any color ribbon: $.50
Add a custom sticker: $.50
Contact Katherine at 773-245-1630 or hello@katherine-anne.com to request a sweets tasting.
Sweets Table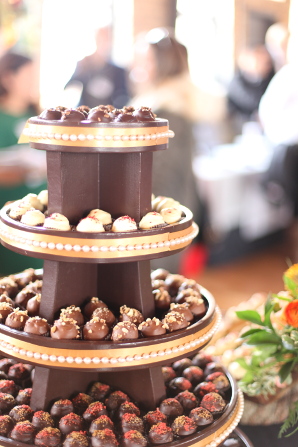 A "sweet" addition to cake (or in lieu of), our dessert table is chock full of our handcrafted, hyper-local focused treats. Ingredients are the star of the show: local wildflower honey replaces corn syrup, exclusively local berries are used, and herbs are grown in our garden every summer.
Our seriously delicious sweets include truffles, caramels, marshmallows, and any custom sweet you can dream of. Creating flavors with local ingredients are our favorite part of the experience, so bring your most delicious and wild flavor ideas. DIY and want to set up the table yourself? No problem. Want it hassle-free? We can make it beautiful as well as awesomely tasty. Perfect for dessert, the escort card table, late-night snacks (to fuel the dancing!), or cocktail hour.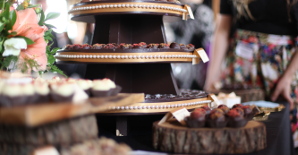 Choose from the following:
Truffles ($3.25)
Caramels ($.75)
Marshmallows ($1)
Chocolate Dipped Caramels ($2)
Square Truffles ($2.25)
No minimums for pick-up. Rental, set-up, and take-down are additional fees. Contact Katherine at 773-245-1630 or hello@katherine-anne.com to request a sweets tasting.
Hot Chocolate Bar

Bring our famed drinking chocolate to your next wedding or wedding event! Named one of the Best 15 in America by Fodor Travel, this luxuriously rich drink is made with local milk and cream from Kilgus Farms, and real chocolate (no cocoa powder).
We provide several flavor options such as our salted caramel and Mexican spice blend, with our house marshmallows and infused whipped creams. The finishing touch is a garnish bar, featuring 10 house-made toppings like candied hazelnuts, crushed candy canes, sea salt, toffee, and more.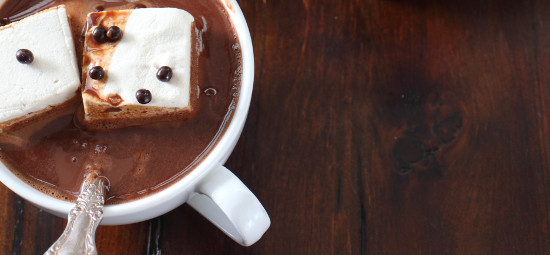 "One of the best 15 Hot Chocolates in America"
- Fodor Travel
$8-25. Minimum 50 people for full service and delivery. Includes:
Full set-up and clean up
Tables (you provide linens to match your event)
Ready-to-serve hot chocolate & garnishes
Compostable cups & napkins
2 hours serving delicious drinking chocolate
Staff
Please contact Katherine at 773-245-1630 or hello@katherine-anne.com to request a date.